Tungsten Copper Heat Seat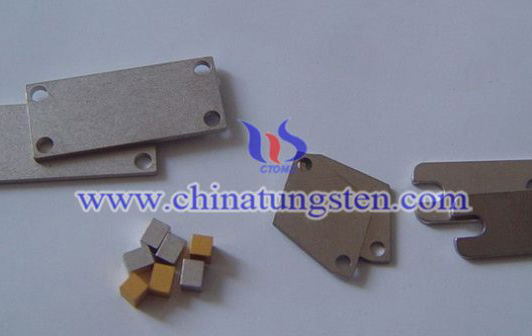 Tungsten copper heat seat is used extensively in thermal mounting plates, chip carriers, flanges, and frames for high-powered electronic devices. As a copper tungsten composite, it utilizes the thermal advantages of copper and the very low expansion characteristics of tungsten.
The combination of these two materials results in thermal expansion characteristics similar to those of silicone carbide, aluminum oxide, and beryllium oxide, used as chips and substrates. Because of CuW's thermal conductivity and expansion characteristics, it works well in densely packed circuits.
Features of CuW include:
Minimizes thermal stress
Can be mounted to directly
Can be plated with silver, gold, nickel, and copper
Readily brazable without distortion or loss of physical properties
Non-magnetic
Maintains high physical properties over a wide range of temperatures
Remains stable during temperature cycling
High electrical conductivity, varying with the grade
Superior thermal conductivity
Various grades are available to match the characteristics and requirements of the material attached to it
Can be readily machined into complicated shapes
Parts can often be made to net or near net shape, because they are manufactured by powder metallurgy
Thermal Expansion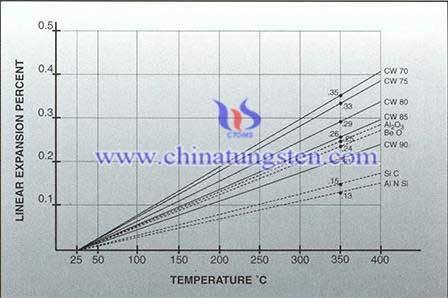 Thermal Conductivity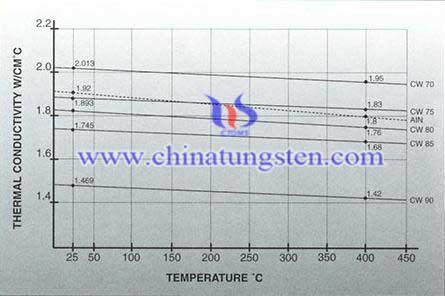 Related dates:
Type
Composition
Properties
element
Content wt%
Density
CTE ppm/K
TC,
W/m·K
Mass density, g/cm3
Relative density, %T.D
W90Cu
W
Cu
90±1
balance
17.0
≥99
5.6~6.5
180~190
W85Cu
W
Cu
85±1
balance
16.3
≥99
6.3~7.0
190~200
W80Cu
W
Cu
80±1
balance
15.4
≥99
7.6~9.1
200~220